About Us
TAAB members are mostly located in the United States and in Taiwan. The majority of the members has an advance degree in life science-related fields. A significant proportion of the members are academic researchers, senior scientists or in managerial positions in various fields of bio-pharmaceutical discovery and development.
Our Missions
To promote biotechnology exchanges and business cooperation between the United States and Taiwan.
To promote communication, coordination and cooperation amongst scientists, policymakers, corporate leaders and educators in the United States and Taiwan in the biotechnology space.
Who We Are
TAAB comprises of scientists and professionals in academia, research institutes, biomedical industries, and government agencies. These members vary in stages of their careers, from graduate students, junior and senior scientists, industry managements, to corporate executives
Our Leaderships

President
Long Rong (Mark) Kao, PhD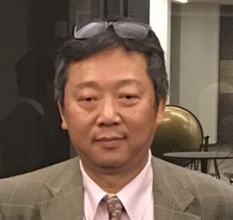 Vice President
Tsung-Hung (Max) Li 李宗衡, PhD